Welcome to remote-patrol.com!
The Remote Patrol system allows you to control your home devices and equipments (like heating, lighting or any other device that you can plug in into a wall outlet) from within a regular web browser. This allows you to control your home devices from anywhere in the world where you have an internet connection. The system consists of 2 parts:
· Hardware Web Server which is attached to your home router using a regular ethernet cable
· A separate device called Unit which is directly connected to the equipment you want to operate
These two devices communicate with each other wirelessly so there is no need for any cabling in your house. You just plug the Web Server into your router and that it is. All the rest is handled automatically by the system. Since the Web Server and the Unit communicate with each other wirelessly you can place the Unit anywhere in your entire house. But you are not limited to a single Unit, every Web Server can control up to 8 individual Units so you can attach on this system several different equipments at the same time.  Any single Unit has the following capabilities:
· Can be controlled from a web browser (by using the Hardware Web Server) to turn ON and OFF any device you attach to it (you can attach any device which is supposed to be connected to an electrical wall outlet)
·  Contains Motion Detector which allows you to monitor the presence in your house while you are not at home (for instance, if you are on vacation and want to be sure no one enters your home)
·  Contains a button which when pressed - indicates in the browser that it has been pressed. By this mechanism you can e.g. process inputs from the Unit to the Web Server
Following 2 pictures demonstrate how the system look like (click on them to enlarge):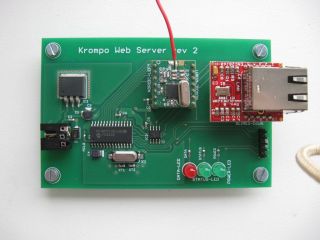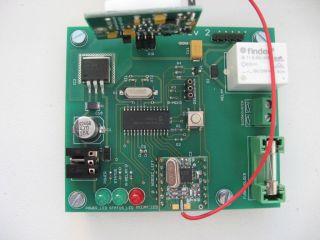 In case of any questions please contact me at support@remote-patrol.com.